This week, the key releases start on Tuesday with China's August foreign trade.
Despite remaining double-digit, China's export growth has been decelerating in the past three months as the base year effect is fading away. The global economic slowdown due to the delta variant spread may further decelerate China's exports in August. On the other hand, the trade surplus continues to increase amid the decelerating imports.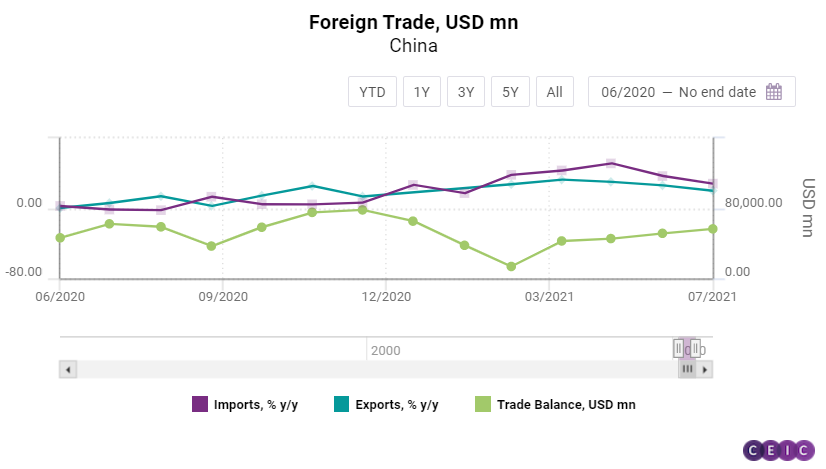 Some major releases for Germany are also expected on Tuesday, including the ZEW economic survey for September as well as the July industrial production index.
On Wednesday, Japan's balance of payments for July is also expected after the current account surplus narrowed in June as the export growth slowed down, while the import growth remained stable.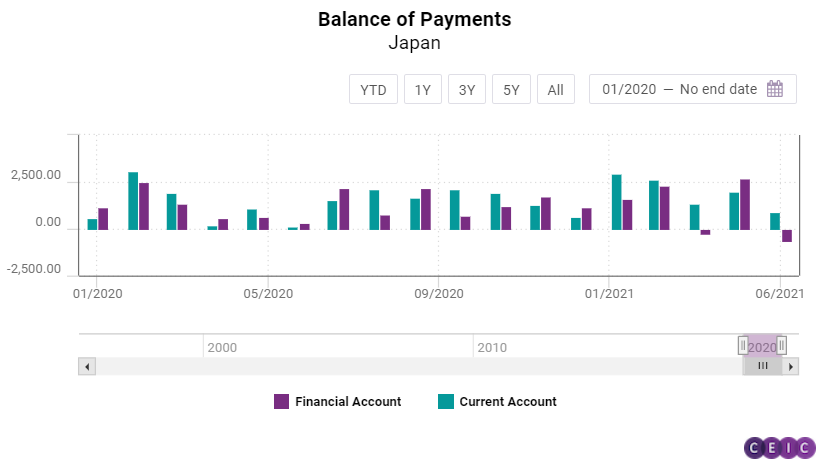 On Thursday, China's two major inflation indicators will be released - consumer and producer price indices. Then, more key data for Germany - the July international trade. In Brazil, the August inflation will be released on that day, followed by the US weekly jobless claims.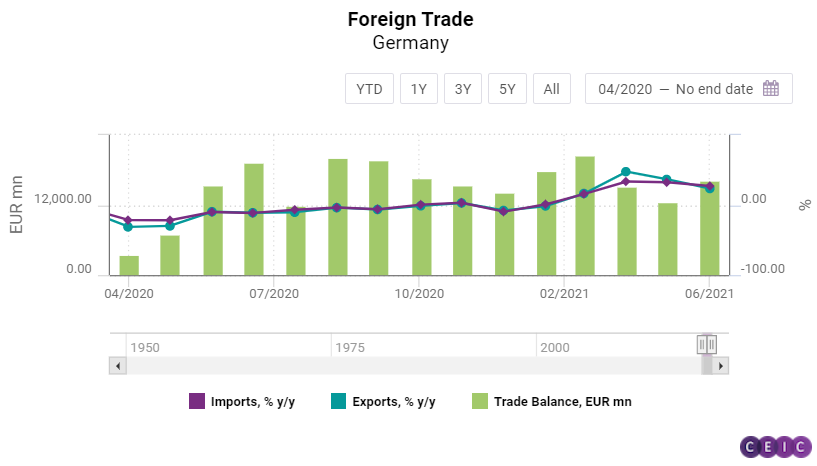 On Friday, the UK foreign trade for August will be released, followed by retail sales in Brazil and industrial production in India. In the US, the August producer price index will be published after two months of above annual growth of above 7%. The week ends with some major releases for China. Automobile sales for August will be published on Friday, while FDI and monetary indicators like loans, money supply, and total social financing will be released on Saturday.
Discover the CEIC Global Database and learn how you can gain access to over 7.3 million time-series data, covering over 200 economies, across 18 macroeconomic sectors.