It has been several years since Beijing launched its ambitious Made in China 2025 strategy, seeking to transform the country from a manufacturing powerhouse into an innovation leader.
Since then, large corporations have made great strides in becoming intelligent manufacturers, while small companies have lagged behind. While large industrial corporations have led technical innovations in the industry, small- and medium-sized enterprises (SMEs), which account for 98% of the industrial sector in terms of 2018 enterprise numbers, are likely to sustain the transformation in the long run.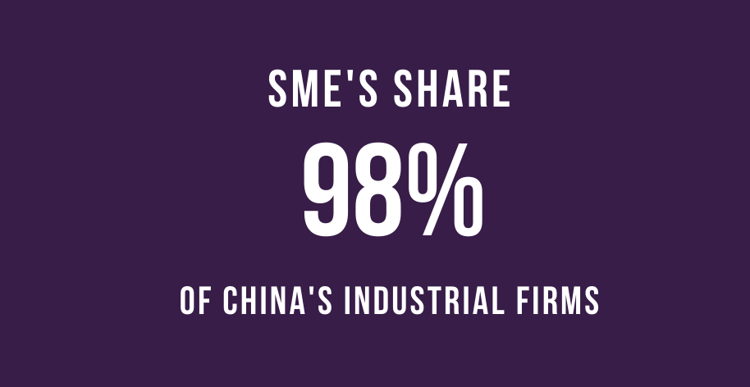 When introducing the Made in China 2025 strategy in 2015, Beijing defined ten core industries in which China intends to achieve major breakthroughs and create globally competitive companies. The priority sectors include next generation information technology, robotics, aerospace technology, advanced maritime and rail equipment, new materials, biopharmaceuticals and energy-saving and new energy vehicles. The target year 2025 refers only to the first phase of the strategy, in which the foundations are to be laid. This involves upgrading areas of the economy and developing a number of enterprises able to compete with major global companies. In the next two phases, to be completed by 2049 when the People's Republic of China will celebrate its centenary, the aim is for China to become one of the most innovation-driven economies in the world.
Intelligent manufacturing (IM) is the core concept of Industry 4.0, a term first proposed by Germany in the early 2010s to refer to the fourth stage of the Industrial Revolution. Despite the lack of a universally acknowledged definition of IM, it basically means integrating the manufacturing process with computing technologies to attain lower costs, higher efficiency and higher degrees of automation during production. These are all goals manufacturers want to achieve, regardless of business size, but it is usually more difficult for smaller companies, as large enterprises tend to have faster access due to their economy of scale, abundant financial support and other favourable conditions.
Shared Factories
The manufacturing sector plays a vital role in China's economy, creating nearly a third of the country's GDP and 95% of its exports in 2018. The backbone of China's manufacturing sector, SMEs, which traditionally delivered consistently better operational performance than larger corporations in terms of total assets turnover and profit margin, have not been doing well in recent years. Since the government officially kicked off the IM initiative in 2015, SMEs have seen their share in industrial sales shrink by six percentage points by 2018 and witnessed deteriorated operational performance, although their asset scale expanded at roughly the same pace as that of large players. Thus, to survive the competition, small manufacturers have to follow the trend of either creating higher-valued goods or producing in more cost-conservative ways, both achievable with the help of technology.
The government is supporting the development of smaller manufacturers. According to data from the Development Trend Report of World Intelligent Manufacturing Center (2019) published by the Economic Observer in May 2019, 537 industrial parks were aimed for IM across China. Industrial parks can facilitate the growth of small businesses with special targeted policies and easy share of resources within the cluster.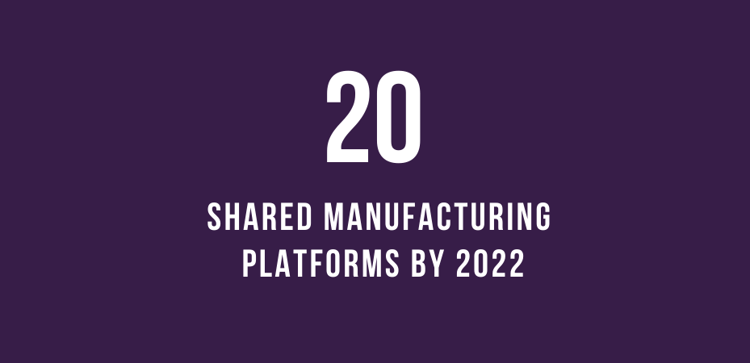 After releasing a series of policies focusing on technology breakthroughs and integration of internet techniques in major companies over the past four years, China's Ministry of Industry and Information Technology (MIIT) announced a new plan in late October 2019 to speed up the cultivation of shared manufacturing. The guideline, which is expected to mainly benefit SMEs, will aim at optimising resource allocation, reducing idle capacity and improving the performance of the whole industrial chain. Based on this, SMEs will be able to gain from shared production capacity, innovative technologies and services, meaning a more easily accessible and even more cost-effective way to upgrade manufacturing
practices. Under the plan, 20 shared manufacturing platforms with strong innovative capability and industry influence are to be formed by 2022.
To support the initial phase of the Made in China 2025 plan, the state-owned Advanced Manufacturing Industry Investment Fund (AMIIF) raised RMB 20bn to back companies in areas such as rail transit equipment, industrial robotics, new-energy vehicles, high-end medical devices, innovative drugs, smart manufacturing and new materials. The fund aims to raise an additional RMB
50bn to accelerate the manufacturing industry's upgrade and transformation...
To see the full article, along with other key pieces surrounding 'new economy' industries, download the Foresight 2020 report for free here.